New Forest School Resourses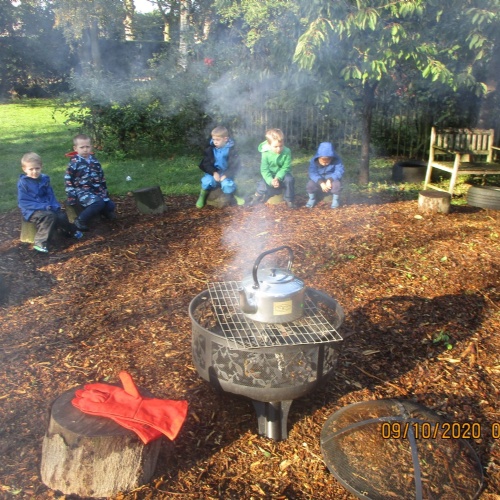 Acorn Class have been taking advantage of our new forest school set up this term
During the summer holidays we were getting ready to invite pupils back after such a long period off and looking forward to getting lessons underway.
This term our Key Stage 1 pupils are taking part in forest schools with Ms Benton and over the summer she and a team from a local tree surgery have been creating a nice seating area and fire pit space in our green area.
The children have been making great use of this space while the weather hasn't been too wet and have created dens and sat around the fire drinking a hot chocolate to warm them up.