Reading Challenge - And The Winners Are...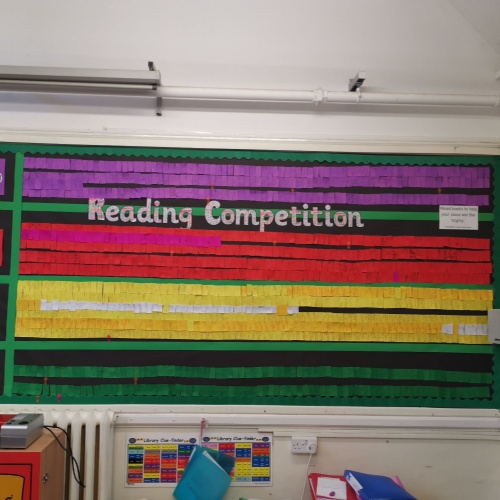 The Whole school took part in a challenge to read as many books as they can during ther term and we now have the winners!
A total of 1,232 books read across the whole school in 7 weeks, that's an average of 2 books per child per week. The children have taken it in there stride and enjoyed the friendly competition between classes.
The winners for this half term is.....
OAK CLASS
A huge well done guys
The totals are as follows:
Rowan - 243
Beech - 361
Oak - 464
Acorns - 164
We Look forward to seeing this increase in the next half term as we battle it out once more to see who will be the next to hold class the trophy.
We want to say a big thank you to Mrs Gladwin for organising this competition and keeping a tally of every ones hard work.