A Donation of books from The Maynard Trust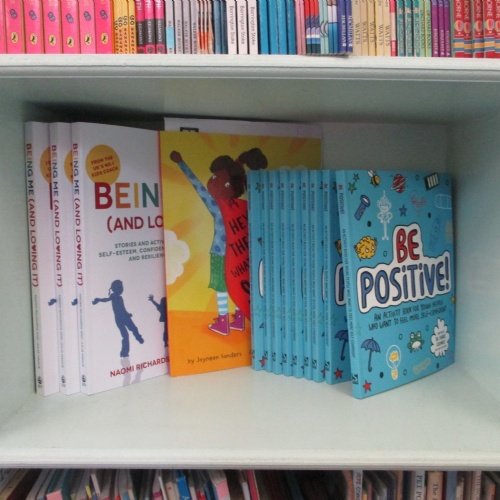 The Maynard Trust have helped the school to improve our pupils mental health with some helpful recourses for our school
These are being used to help support the mental health and wellbeing of the children in our school with books and workbooks that can be used for all ages and year groups.
The Be Positive books are work books that will be given to the children most in need to work from in school and later on at home.
The Being Me (and loving it) are to assist in the delivery of PSHE and tackle subjects such as bullying, body image, self esteem and kindness.
Hey There! What's your Super Power? is for Acorns class to help with raising self esteem.
Mental Health is an important part of pupil learning and these will help encourage our students to speak up and ask for help and guidance, and support the staff to deliver insightful lessons on a topic that can become challanging to discuss.