New Learning Wall installed in Beech Class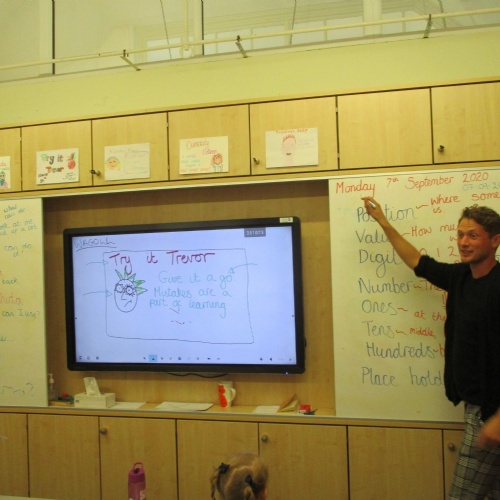 A Great way to utilise space in our classrooms.
During the summer holidays we used the opportunity to freshen up our classrooms and have this learning wall installed in Beech class.
It has been a great space saver for the class with huge amounts of storage and work space for the class teacher Mr Russell to use.
Beech class is made up of our year 3 and 4 pupils and everyone was very excited to see their new classroom last week and we have been really impressed with their enthusiasm and hope they can keep it up.