Acorn Class
Dear Parents and Carers,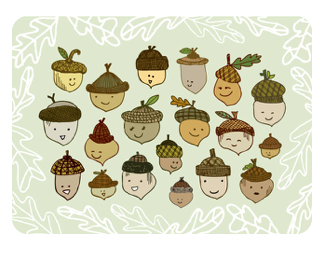 Welcome back, I hope that you have had a restful summer- what a year. I hope by now that you are familiar with the new routine! There is a lot to think about! Children will need a change of clothes and underwear double bagged to stay in school, we are out in all weathers- so it's important that we keep dry! Water bottles will stay in school throughout the week and washed daily by a member of staff. Surfaces will be cleaned regularly and children will be washing their hands a lot more than usual.
We will be learning about lots of different topics; this is because we follow a child led curriculum. As a class we will be looking at Harvest and My Place. We will also be joining in with the wider school curriculum and looking at the topic of Celebration. The children will be having weekly PE lessons on a Monday morning and Forest Schools on a Friday Morning.
In the next week or so, I plan to email you all to tell you how your child is settling into Acorns. I will also like to arrange a meeting with you all to explain some of the pedagogies that we use to teach number work and pre-reading activities.
Mrs Lakeisha Mansfield